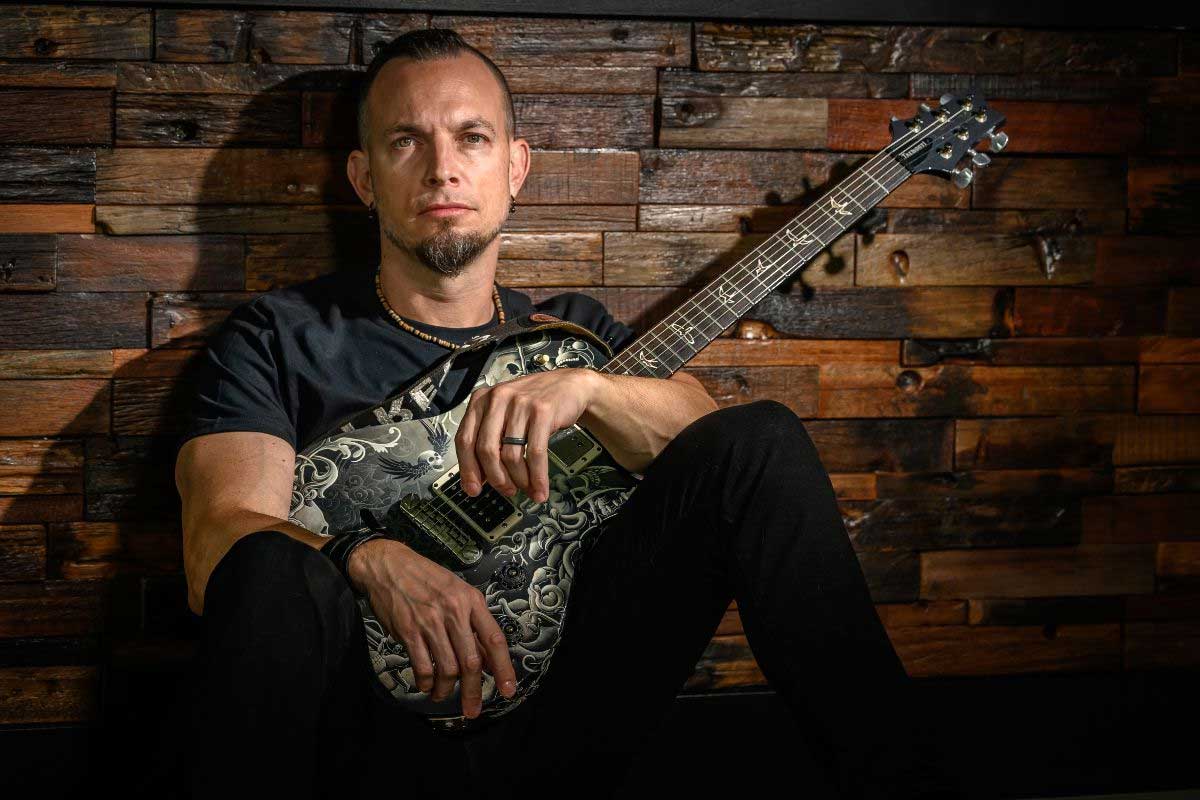 Mark Tremonti lanzará el quinto álbum de su banda solista Tremonti, titulado «Marching In Time», el 24 de septiembre de 2021 a través de Napalm Records. El vídeo del segundo sencillo del LP, la canción principal, cuenta la historia de un padre que tuvo un hijo durante una pandemia global y cómo se prepara para la vida durante ese tiempo, algo que Tremonti experimentó recientemente en su propia vida.
Desde el ritmo del tambor del abridor «A World Away» hasta el épico cierre «Marching In Time», el nuevo álbum es una mirada reflexiva al mundo que nos rodea hoy. La incomparable maestría musical de Tremonti se refleja en el álbum, que se muestra en temas como «Thrown Further», «In One Piece» y el sugerente «Would You Kill». Alternativamente, la banda muestra su lado más suave en temas como «The Last One Of Us» y «Not Afraid to Lose».
«Marching In Time» fue producida por su viejo amigo y colaborador Michael «Elvis» Baskette, el productor con el que Mark ha trabajado exclusivamente desde 2007.
«Marching In Time» track listing:
01. A World Away
02. Now And Forever
03. If Not For You
04. Thrown Further
05. Let That Be Us
06. The Last One Of Us
07. In One Piece
08. Under The Sun
09. Not Afraid To Lose
10. Bleak
11. Would You Kill
12. Marching In Time